Cotton Conveyor Belt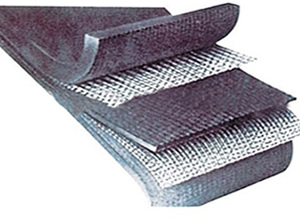 Products properities:
A- Cotton canvas is woven by cotton fibers both in warp and in weft, its elongation is relatively low, it is good in mechanical fastening and adhesion with rubber.
B- Cotton conveyor belt has relatively small deformation under high temperature condition,suitable for short-distance and light-load transportation of materials.
C- Polyester cotton conveyor belt is the upgraded product of cotton conveyor belt,and its tension resistant body is woven by polyester cotton fibers in warp and cotton ribers in weft.
D- Its comprehensive physical and mechanical characteristics are obviously better than those of cotton conveyor belt, especially the belt body is thinner and thus the belt lighter, the belt can reduce energy and material consumption for users.
E- It is the ideal selection for medium, short distance and medium-load transportation of materials.

Specification and technical data of multi-ply cotton,polyester cotton conveyor belt
Fqbric type
Fabric structure
Fqbric type
Fabric thickness
Strength series
(N/mm)
Cover Rubber thickness
Width Mm
Length m
Warp
Weft
2ply
3ply
4ply
5ply
6ply
Upper
Lower
Cotton
(Cc)
Cotton
(c)
Cotton
(c)
CC-56
1.10
112
168
224
280
336
2-8
0-4.5
400-2500
≤300
Polyester Cotton
(Tc)
Polyester Cotton
(Tc)
Cotton
(c)
TC-70
1.0
140
210
280
350
420
1.5-8
0-4.5
400-2500
≤300
The Adhesion and Elongation of the Belt
Belt carcass
Adhesion strength
Elongation
Between plles N/mm
Between rubber and carcass
N/mm
Longtudinal elongation break
Longtuainal elongation rate at reference load
Rubber thickness
Rubber thickness
Cotton canvas
≥2.70
≥2.4
≥2.7
10
2.0
The Common Grade of the Cover Rubber
Cover grade
Tensile strength
Elongation at break
Abrasion
Mpa
%
mm3
H
24
450
120
D
18
400
100
L
15
350
200
Remarks: H---High intensity working condition
D---High abrasion working condition
L---Normal working condition
Our company also can produce all kinds of performance conveyor belt under AS1332-2000、JISK6322;1999、DIN2212-1991 standards and so on...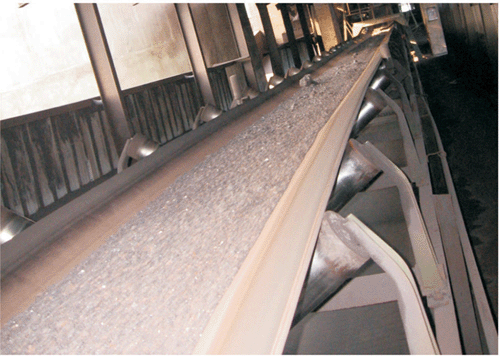 Application:
It is suitable for conveying materials with chemical corrosiveness in chemical factory,chemical fertilizer factory,paper mill,mining industry and etc.